Below is an example of a client portal account page, featuring your company logo and a "Client Portal" button that takes you into your own shop.
As this is password protected only you the client has access to the portal, assuring you of privacy and control.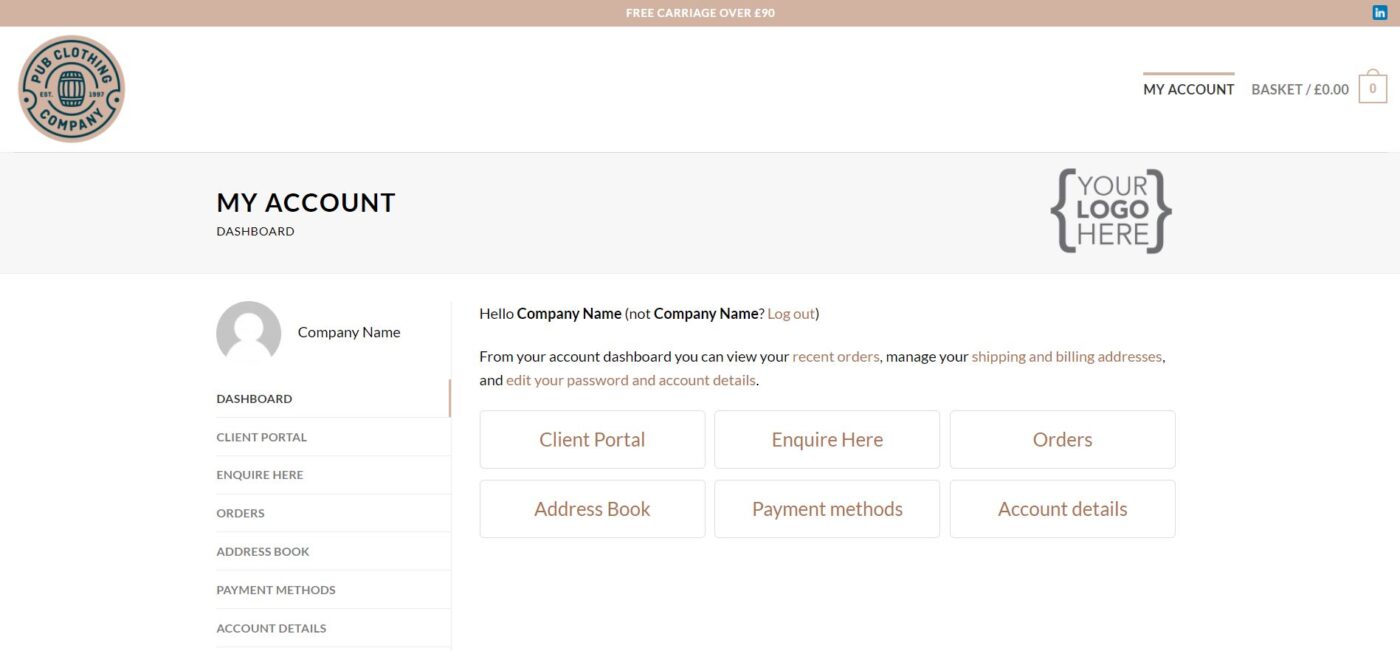 The following image shows your custom shop containing products for your viewing only.
Your portal is catered to your needs and enhances your experience. 24/7 access to the garments your company needs and the ability to place an order at any time.
It contains your full order history, the ability to add multiple shipping and billing addresses and the management of your payment methods.
From your portal you may place orders and pay via invoice or credit card.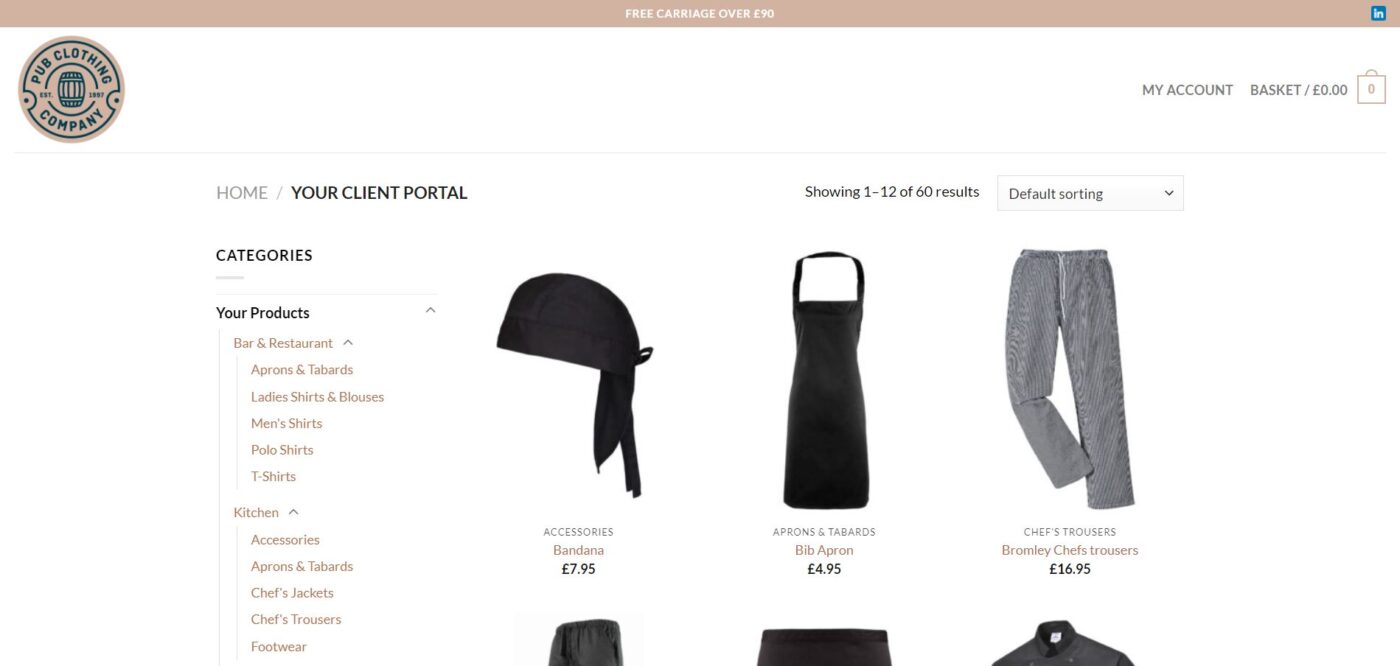 If you wish to set up a portal, please contact us via our contact form.